Photo Booth Chichester
In September this year, Jen & Tony got themselves married up. Rumour has it, that one of the key reasons they arranged the wedding was so they could hire the Funky Photo Booth. But such large measures don't need to be taken, you can hire us for smaller occasions like birthday parties too.
Booth Butleress for the evening was the amazing Kayla. She's someone that has done a lot of work for Solent Studios in the past but is new to the Booth Butler team. She takes a lot of pride in her work and the wonderful comments that Jen & Tony sent back to us about her was lovely to hear and appreciated by Kayla.
The Funky Photo Booth went down a storm looking at the full gallery and only two pictures didn't make the censorship threshold … but Jen & Tony have a copy of these for blackmail and ransom purposes at a later date.
Congratulations Jen & Tony. Thank you for hiring us and also to your guests for the warm welcome they gave to Kayla. We wish you both the very best for the future and hope to see you at another event soon.
Guests from Jen & Tony's wedding can view pictures in our website gallery and also on their own Facebook Gallery.
If you would like a quote to hire a photo booth for your wedding or party, just let us know a few details and we'll get right back to you.
Photo Booth Chichester by Funky Photo Booth.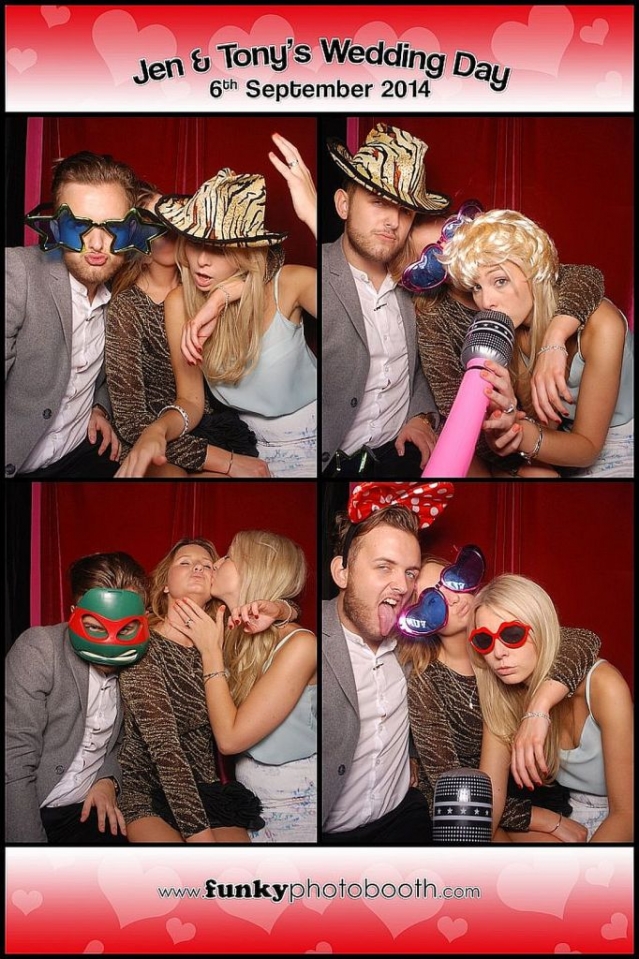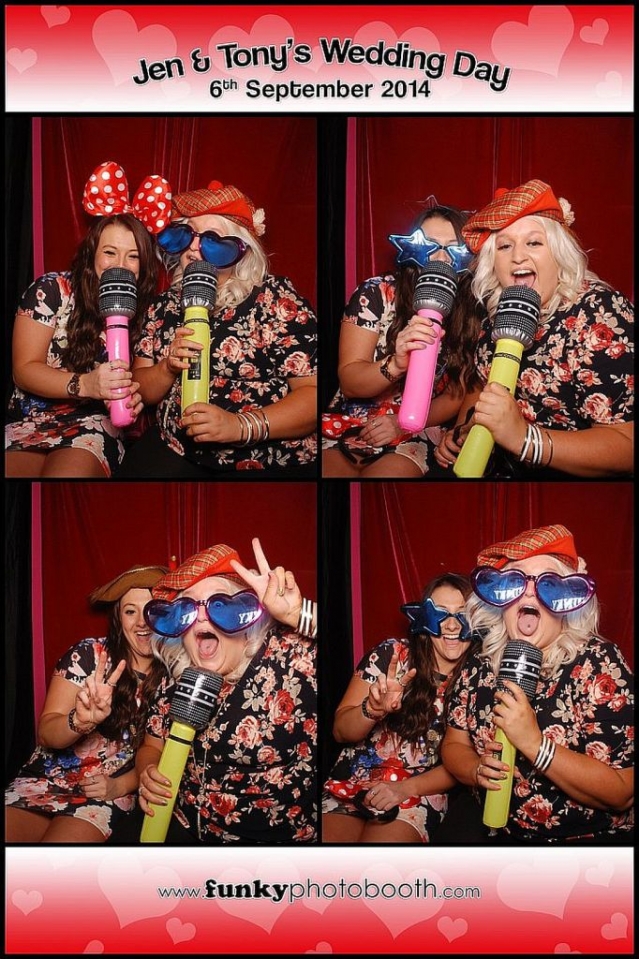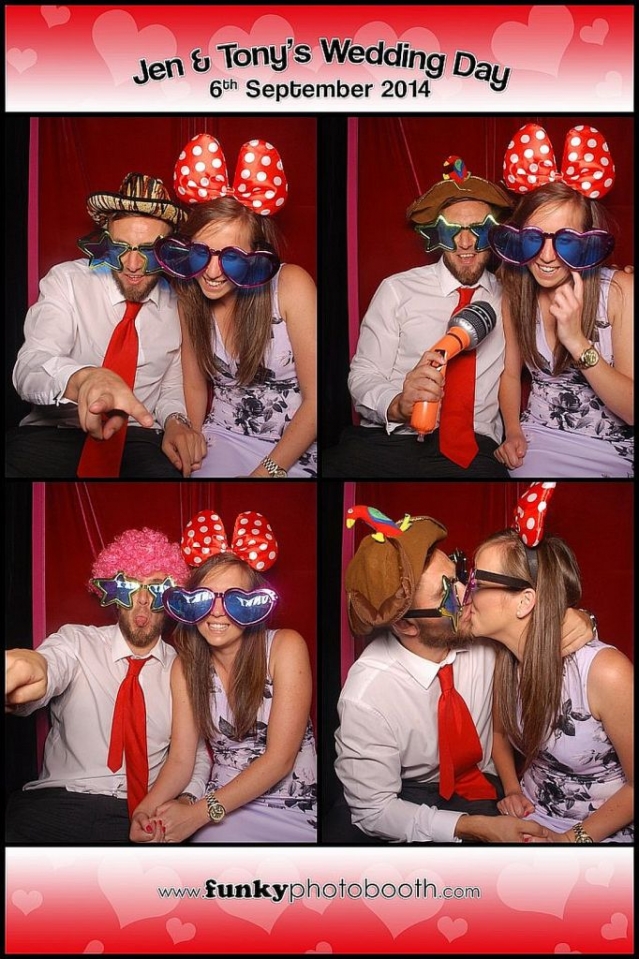 Jen & Tony's Wedding was held at Chichester Park Hotel. The hotel makes for an ideal wedding reception venue and is also licensed to conduct weddings. The location of the hotel make it ideal for guests to enjoy Chichester and the local area. Also, it's great place to relax and get pampered in the days before or after a wedding.
Chichester Park Hotel, Madgwick Lane, Westhampnett, Chichester, West Sussex, PO19 7QL
Tel: 01243 817400
Website
Photo Booth Chichester by Funky Photo Booth